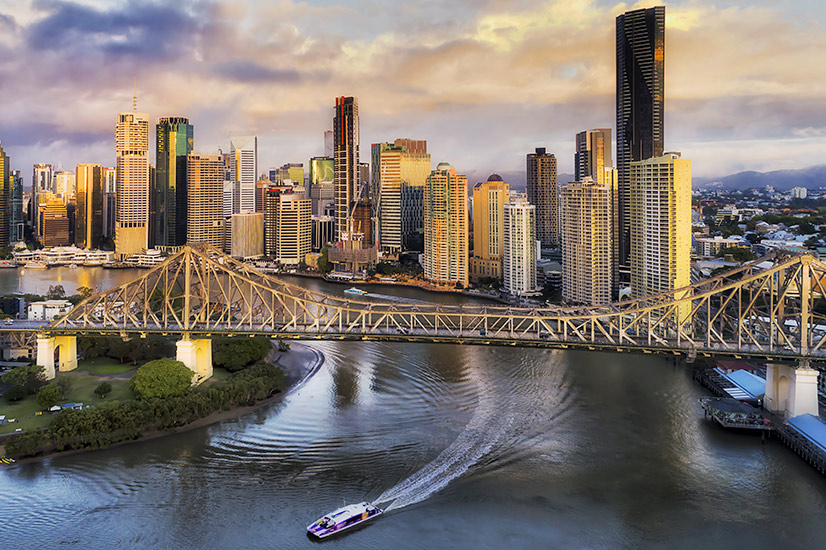 If you're a small business owner, it sometimes seems like you're playing on an uneven field. Being presented with many of the same fees and charges as large businesses can hit hard – particularly when you're just starting out.
It can cost a lot of money to launch a new business. By the time you factor in your premises and signage, website and vehicles, your software and any salaries; you may end up tens of thousands of dollars out of pocket before you even open your doors.
Unfortunately, the fees and charges don't go away after you're established. Many small business owners complain that the cost of compliance is a major burden that makes it too hard for their business to grow.
Luckily, there's some good news if you're based in Brisbane.
Brisbane City Council (BCC) recently announced it had allocated $2million in funds to small business owners to help reduce the financial burden of obtaining regulatory approvals. The council will use these funds to discount the cost of a large range of fees, permits and licenses across dozens of industries.
It's a logical plan when you consider that small business employs close to 44 percent of the population in some Australian industries and is a vital contributor to the national economy.
According to their website, the BCC is hoping its decision will:
remove barriers to starting a business in Brisbane
reduce fees while the business is becoming established
help Brisbane small businesses save money that they can invest in growing the business
give small businesses the best chance for success.
Which fees are impacted? Where could you save?
The Council will be applying discounts of 100 percent, 50 percent and 10 percent to its charges for small business owners. The higher discounts will go to start-ups to help them get established.
The fees and permits eligible for discount include:
Advertising sign fees
Amplified music venues
Brisbane food trucks
Cafes, restaurants and takeaways
Commercial activities
Display or storage of goods on roadway/footway
Home-based food business
Entertainment venues
Entertainment permit
Footpath dining
Food manufacturing
Market food stall
Mobile food vehicle
Personal appearance services license
Standing street stall, booth, stand, vehicle or tables and chairs
Is your business eligible?
Your business may be eligible for discounts if you meet the Australian Bureau of Statistics definition of a small business and have fewer than 19 employees (including part-time and casual).
How can you apply?
If you're just starting up a business, your eligibility for discounts will be assessed on the application forms for your relevant permit and license. When you go to make a payment, the discount will be applied if you meet the relevant criteria.
For established businesses, renewal notices for fees and charges will include instructions on how to apply for the discount.
For further information about small business fee reductions, visit the BCC website or contact Council's Business Hotline on 133 BNE (133 263).
Take The Next Step
Skyring Group is your partner in financial strategy, taxation and SMSF administration. Whatever stage your business is at—whether you're starting out, managing your growth, or planning your exit—Skyring Group can help you execute with excellence. Let's talk about your aspirations for your future, as well as your present, and let us be a part of your journey to financial success. Simply click here or call us on 1300 73 72 74 to arrange a free complementary consultation.
———-
Important:
This provides general information and hasn't taken your circumstances into account.  It's important to consider your particular circumstances before deciding what's right for you. Any information provided by the author detailed above is separate and external to our business and our Licensee. Neither our business, nor our Licensee take any responsibility for any action or any service provided by the author.
Any links have been provided with permission for information purposes only and will take you to external websites, which are not connected to our company in any way. Note: Our company does not endorse and is not responsible for the accuracy of the contents/information contained within the linked site(s) accessible from this page.